Designing Buildings of Tomorrow
DDIY partners with industry-leading property developers and managers to enhance residential living experience and revolutionise urban lifestyle. As the vanguard of a new way of modern living, we seamlessly integrate buildings with the best of commerce, hospitality and technology. We make it our mission to drive property performance and add value to buildings.
A Singular Amenity
Incorporating well-designed technology into unparalleled service, we build a full suite of services into homes to provide a singular amenity to residents in apartment buildings. Services include grocery shopping, housekeeping, dry cleaning pick-up and drop-off, coordination of electrical and plumbing works and parcel collection; other special ad-hoc requests can also be made. We also craft immersive events and activities with inspiring content for communities of like-minded individuals.
A Smarter Way of Living
DDIY combines smart controls and human-powered help to intuitively anticipate the needs of residents. This comprehensive smart home concierge platform powers a unique lifestyle that is first of its kind, giving back residents the luxury of time, culminating in a complete lifestyle transformation.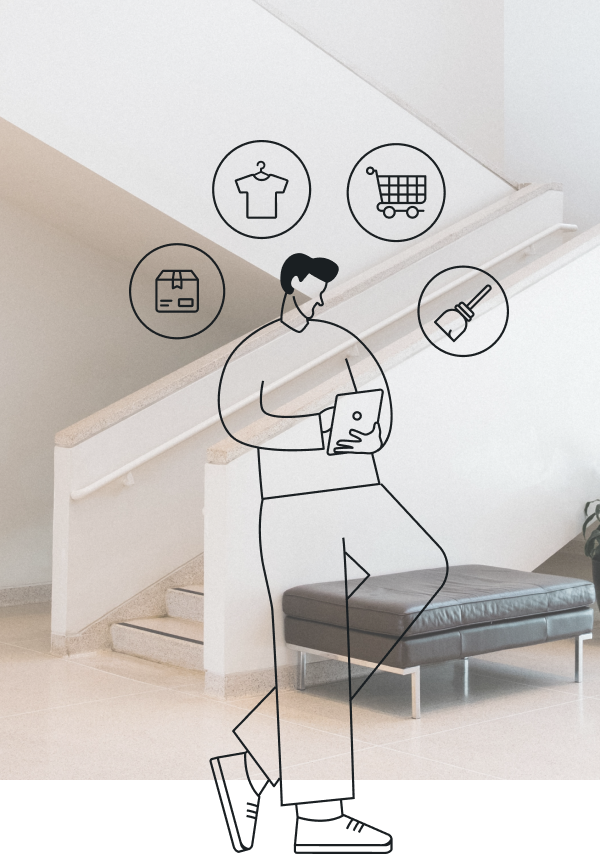 Differentiate Your Building
DDIY takes on an innovative and more personal approach that will differentiate your residential properties from the others, delivering the right home to every resident.
Tenant Retention
Property Value Growth
Reduce Expenses
Competitive Advantage
Brand Enhancement
Partner with Us
Send us your information